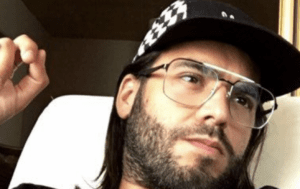 If you follow NFT news, you know that many corporations are hoping to make money through NFT marketplaces. McDonald's wants to make the McRib an NFT, for example. Adidas is teaming up with the Bored Yacht Club, and metaverse coins are on fire this year. It shouldn't be a surprise that there are more NFT marketplaces and platforms than ever before.
Manu Alzuru is here to ask another question: what if NFTs could do a lot more than just make money? Alzuru is the founder of DoinGud, and he hopes that the company can help creators do more than make a financial impact, but also make a social impact.
Who is Manu Alzuru?
It doesn't take long to see that Manu Alzuru is all about thinking outside of the box. When asked where he is from, Alzuru responds that he is originally from Venezuela, "even though I don't believe in imaginary lines that divide humanity." He's a mechanical engineer, but he's been involved in the tech industry for the past 15 years.
Alzuru has worked in a variety of startups in different industries, but there's something simple that drew him to the NFT space. Manu Alzuru says that he believes in "human capital" more than financial capital, and he believes that Web 3.0 and NFT communities offer a unique opportunity for creatives to do good, rather than just make as much money as possible.
What is DoinGud?

The name of the platform speaks for itself: DoinGud is meant to be pronounced as "doing good." Alzuru wants to bring as many people together as possible. Interestingly enough, Alzuru isn't trying to build a team to capture as much of the market share as possible. Instead, he wants to create alliances and connections between blockchain startups, crypto enthusiasts, and NFT entrepreneurs.
DoinGud is attempting to reimagine the creator economy while also emphasizing the importance of the giving economy. Creators and artists can determine how much of their proceeds go to charity, but it must be a minimum of a 5% allocation, and 2.5% of secondary sales. The goal is to create the healthiest NFT ecosystem possible, and help creators donate to social causes they care about. 
The NFT ecosystem, built on the Polygon blockchain, also recently launched its first charitable collection with H+ Creative. H+ Creative is a woman-led creative studio featuring a roster of diverse international artists. 
When asked what three words describe DoinGud, Manu Alzuru responded: "creativity, innovation, and impact." DoinGud also recently raised $5 million to execute their vision. DoinGud is based in Zug, Switzerland, widely considered to be the "Blockchain Silicon Valley" and one of the most pro-crypto cities in the world.
What does he think about DAOs?
Manu Alzuru is passionate about how NFTs will change the world, but he also believes in the power of the DAO. Alzuru doesn't just believe that DAOs are the future: he thinks that they are "here now," and we should recognize that fact.
Alzuru points out that governments largely dictated what is valuable or not in the past. With DAOs, communities can agree on "value" in a way that was never possible before. He's interested in how DAOs will play a role in the future of DoinGud. An NFT purchase, for example, can also include a DAO ticket, which can help buyers join new exciting communities.
Manu Alzuru believes that every organization will eventually be a DAO. Manu thinks that DAOs offer shared "value," and that value doesn't even have to be monetary. He believes that DAOs provide more transparency, and he's also interested in how DAOs can disrupt funding to create a better world.
What does the future hold?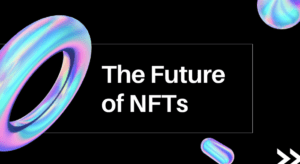 Ultimately, DoinGud hopes to create a positive social impact while also empowering artists. He also hopes that it eventually lives on a protocol level, where other NFT platforms, or even DeFi platforms, can integrate to automate charitable giving. It's about both collectors and creators coming together and recognizing that some of these profits can be used for good.
For Manu Alzuru, he thinks that NFTs will be used for all sorts of reasons: proof of ownership, proof of attendance, land registry, or even as a diploma. Of course, they will also have more applications in the metaverse. He does have some words of caution about the concept of "fractional ownership," pointing out that this may mean that NFTs are treated as securities. 
One thing is clear: Alzuru is in the crypto sector for more than just technology, business, and money. He is interested in how the NFT space can encourage activism and altruism, and it's refreshing to see. DoinGud hopes to continue to make it easy for creators and artists to give to causes that make the world—and the metaverse—a better place.